Birth Doula philosophy

Supporting you through the your labor, birth, and postpartum transition is an honor. When you chose to work with us, you have individuals deeply invested in you, and a team in the wings should you need more care. No two labors are the same. We draw from our knowledge and experience to support you; we remain open and fluid to meet what comes. There is no one right way to have a baby, and we are here to help you find your path.
---
before

THREE PRENATAL VISITS

The first meeting is an exploratory conversation where we get to know each other and determine the right fit.


The second two meetings are designed to get to know you in more depth, help you feel prepared and confident as you approach birthing, help you understand your options, and create strategies for coping. The goal of the doula relationship is to sync up together to help you navigate birth in a way that you can look back upon and feel great about.
During

LABOR SUPPORT

​We officially go on-call for you at 38 weeks (though arrangements can be made if your circumstance creates likelihood for an early baby). We join you in labor when you are ready for more support, and often join you at home and help you determine when to transition to your place of birth (hospital or birth center). We are with you through the duration of your labor and in the first hours after birth.
After

TWO POSTPARTUM VISITS

To help you process your birth and integrate as a family, we see you twice after your baby is born. In our visits we reflect and process your birth together, offer breastfeeding support, newborn care information, postpartum mood reference, and help you transition well.
Powered by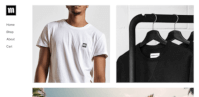 Create your own unique website with customizable templates.