When you work with Metta, you can be confident that:
learn more about DOula support and the benefits metta model

- We widen the path, creating room for individuals to have uniquely personal experiences.

- We support the full range of pregnancy scenarios, locations, and outcomes.

- We optimize systems and tailor our support to meet your individual needs and circumstances.

- We provide therapeutic presence in birth, abortion, loss, adoption, and all reproductive experiences.

- We respectfully engage with all members of the care team.

- We participate in relationships built on trust.

- We take care of ourselves so that we can care optimally for you.

- We maintain client confidentiality and abide by HIPPA privacy standards.
Powered by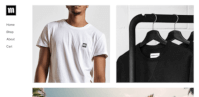 Create your own unique website with customizable templates.