the combination of a seasoned doula and a green doula rounds out your care with experience, curiosity, and compassion.
how metta works
for you
Metta utilizes an apprenticeship model to bring widespread benefits to families. Coming from long-standing solo practices, Christy and Gracie have found this two-doula combination enhances clients' experiences while also facilitating the development of amazing new(er) doulas.
BENEFITS OF THE METTA MODEL

:

-- The wisdom of experience coupled with the insight of newness.

-- The inquisitive nature of a new doula parallels your curiosity about your experience.

-- The salty perspective of seasoned doulas provides a solid touchstone through your journey.

-- Continuity of doula care even when a backup is needed.

-- Sustained and integrated support during long

births; more hands on deck to meet the immediacy of needs during a swift birth.

.
One of the skills we bring is the ability to be as big or small as the situation calls for. You can be assured that you will have the right amount of support. As your experience unfolds, your doulas will adapt to best meet your needs, stepping up or stepping back so that you can have the right amount of support at the right time. This aids birthing in the way that feels most affirming to you.
Though the word apprentice suggests that of a learner, the role of an apprentice is to be fully involved and add benefit to your experience. While an Apprentice is in a stage of more rapid growth and development, they also bring the keen insight that comes with a beginner's mind. Client experiences have highlighted that the two energies and two pairs of hands each brought unique value. The way we intertwine to support you means you have a wider array of support skills at your disposal.
Our apprentices move through a graduated structure as their abilities grow and develop. Please read more below to learn more about how we work together to foster growth in our apprentices and offer you robust support options.
TIER 1:
Seasoned Mentor +
Emerging Apprentice

In this arrangement, you work with an experienced Mentor doula, along with an Emerging Apprentice. You get the benefit of working with a seasoned practitioner while also drawing on the unique strengths of our excellent budding doulas. This is a full-cost service; however, what you receive is even greater than hiring an experienced doula alone. To learn more about the Mentors, please visit the websites of Gracie Koester and Christy Hall.
​
TIER 2:
Senior Apprentice +
Mentor Doula

In this arrangement, you have two doulas on your team. The primary relationship is with an Senior Apprentice, yet the Mentor is an involved part of your team . While newer in their journey, Senior Apprentices have more experience than the average new doula, and carry with them the collective wisdom of the Metta community, and the continued guidance of a Mentor. This arrangement comes with a more accessible fee.
GRADUATES:
Robust Practitioner +
​Community Scaffolding

When working with a Metta Graduate, you have the excellent support of a doula who is robustly trained and continues to have the scaffolding of their mentors and the Metta community. They have completed rigorous 2+ year training, have a minimum of 30 birth experiences, participated in community service requirements, and have proven to be competent, reliable professionals.
Powered by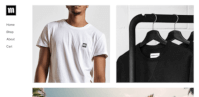 Create your own unique website with customizable templates.