lina sylvae
ABOUT LINA
The act of giving birth is the beginning of so much. It brings into the world a new life, a new family, new parents, a new mode of existence, and hopefully, a new profound love unlike anything else. It is a powerfully liminal space, a threshold that will be crossed, no matter what. And it is not a path we were meant to walk alone. I truly believe that our movements into childbirth and parenting should be made with support. Our very human organisms expect it. And it is this desire to be of assistance to people in such a beautiful, raw, and possibly challenging process that brought me to doula work.
Giving birth is a deeply personal and intimate affair with a myriad of possible paths. I feel very honored to be part of such an extraordinary occasion. As a doula, I facilitate a birth experience in which the birthing parents are supported, informed and respected so that they may feel the greatest agency and surrender in the unfolding of this initiatory experience. I am interested in getting to know you and your unique needs, answering and researching your questions, and learning together with you from your pregnancy and birth. It has become clear to me that no matter how birth happens, it will be a tremendous event that will change the birthing parents. I would like to help you discover the things that will make this transformational event what you need it to be so that you may move into this new way of life with as much ease, support and resources as possible.
I am also a Certified Herbalist and Ancestral Health Consultant. I studied herbal medicine at the California School of Herbal studies and at the North American Institute of Medical Herbalism. At The North American Institute of Medical Herbalism I was also introduced to the world of traditional nutrition/ancestral health. My hope is to support mothers and babies both prenatally and postpartum with herbal and nutritional education in addition to doula work.
When not doing this work, I love to spend time in the kitchen nourishing family and friends, playing in the woods and garden, making things with my hands,being active with my body, and spending time with my husband and two year old daughter.

CLIENT TESTIMONIALS

It was an absolute blessing to have doula Lina Sylvae by my side during the birth of my son Kenneth. She is a ray of sunshine, a kind-hearted advocate, and a skilled doula. My husband agrees wholeheartedly. Before working with Lina, I was terrified about labor and delivery. I was doubtful I could have a successful vaginal birth experience. It may sound extreme, but I was afraid my baby and I wouldn't make it through the experience alive. We met with Lina twice to prepare for the birth, and she listened to my fears and helped me build trust that my son's birth could be safe, joyful, and something we could confidently prepare for. Lina and her mentor Gracie Koester guided me through the creation of a birth plan. I was then able to visualize successful birth scenarios and realize it would all be okay.
On the day of our birth, Lina was just plain lovely for all 17 hours of labor at the hospital. She physically and verbally soothed me through hours of painful contractions. Lina reminded me to relax and trust the wisdom of my body, trust the expertise of the people helping me, and trust the universe throughout the process. As my epidural was placed, she stayed in the room with me, comforting me throughout the process. Throughout labor, Lina offered her constant support. When it was time to push, Lina stayed by my side, held my leg, and encouraged me. With Lina's support, I doubled down on my pushing efforts, reducing the strength of my epidural, using new breathing techniques, changing positions, and using a mirror for motivation. Things progressed over the next hour, and miraculously to me, I successfully delivered my son vaginally! I was ecstatic to hold my adorable son for the first time. Lina's sunny presence helped me have a truly fantastic birth experience. I highly recommend Lina Sylvae to family, friends, and anyone who wants a quality doula by their side.
-Sarah Craig
Powered by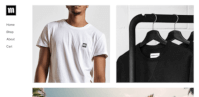 Create your own unique website with customizable templates.