JAMIE AARONSON

Doula work has given me the opportunity to channel
my passion for mind-body health, mindfulness, and psychology.
From my training in yoga and meditation, I support individuals and couples in present-moment experience with grounding practices that help create space for an unfolding. My intention is to meet each birthing person with
a tender, open, and connected heart.
Prior to discovering my interest in doula work, I studied Visual Art, Dance, and Social Science at Brown University and then received my MBA from UC Berkeley Haas School. Thereafter, I began to journey back into my passions of mind-body health, somatics, psychology, nutrition, yoga, service, and mindfulness practice. I received my 200-hour training in trauma-informed yoga with Ana Forrest and my 500-hour training in yoga and meditation with Janice Gates and Spirit Rock Insight Meditation Center.
I am grateful to train with Metta Lineage and feel deeply aligned with its focus on reproductive rights, justice, equity, and access.
"In your light I learn how to love. In your beauty, how to make poems. You dance inside my chest where no-one sees you, but sometimes I do, and that sight becomes this art."
~ Rumi
Powered by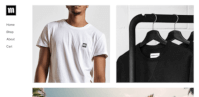 Create your own unique website with customizable templates.