Many doulas come out of training with vigor and excitement, only to soon encounter confusion and overwhelm. How to you begin and build a practice? How do you avoid common pitfalls of the work? How do you integrate an on call lifestyle with another job, with parenting? How do you make a livelihood from providing doula support? How do you make this all come together and become sustainable?
It takes more than a weekend training, more than a handful of births, to achieve these markers.
Most professions provide guided learning to individuals new to the field. Medical school includes residency. Midwifery includes apprenticeship. Architects are given small projects until they hone skills necessary for bigger jobs. The nature of birth is that you don't know which jobs will be the big jobs until you're in it.
Metta Apprenticeship is designed to guide you through all components of a robust doula practice: client work, back-end logistics, energetic realities, sustainability, and business development.
The program is set up
to be a one-to-two year progression that will accelerate your learning and growth as a doula. There is built-in flexibility to allow you to move through in a time frame that makes sense for your circumstances. The aim is assist you in becoming a robust, sustainable professional.
Metta is committed to full-spectrum support of reproductive experiences. A background or interest in the full range of pregnancy experiences, choices, and outcomes is expected of our apprentices. Furthermore, a commitment to social justice and service work is essential. Metta was founded to increase access to the doula model of care.
Powered by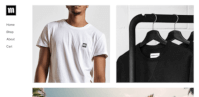 Create your own unique website with customizable templates.