METTA IS AN ORGANIZATION FOUNDED ON AND CENTERED AROUND JUSTICE, ACCESS, AND LOVINGKINDNESS. METTA LINEAGE CREATES MOVEMENT AND CHANGE IN THE REALM OF REPRODUCTIVE HEALTH AND JUSTICE. WE APPRENTICE TO HELP PROPEL DOULAS INTO PRACTICE, AND INTO LIFE-CHANGING AND WORLD-CHANGING WORK.
*We are currently accepting applications*
The commitment time frame for the Introductory Apprenticeship is approximately 6 months. To continue on through the Full Scope Apprenticeship and become Metta Certified is approximately 2 years. Client load is typically 2-3 births per month. There is a fair amount of structure to the apprenticeship, but also flexibility based on the individual apprentice and the timing of clients.
Requisites
Apprentices are encouraged to have completed their doula training prior to starting the program (through DONA, ICTC, Birthingway, CAPPA or equivalent). It is not mandatory that you've attended births, though some prior birth experience is nice.
Ideal candidates would:
Be comfortable and enthusiastic about supporting both natural and medicated births, both home and hospital.
Be inquisitive.
Be excited to learn and also excited to contribute your own skills, strengths, and ideas to the work.
Have strong communication abilities (with us and with clients), and communicate via phone and email in a timely manner.
Be interested and able to build a lasting relationship with your mentors and with Metta.
Have availability to be on call the majority of the time.
Have an optimistic view of birth, and of life in general.
Be committed to the doula profession and full-spectrum work.
Have time for learning, researching, assignments, and the "desk work" side of doula work (the amount of time varies, but plan on 5-10 hr/week in general).
Have availability for monthly meetings and interest in building community with your cadre of apprentices.
Be interested in building competence supporting pregnant people and their loved ones through the full spectrum of pregnancy experiences including miscarriage, abortion and adoption, surrogacy etc.
Please submit your resume or CV along with a letter telling us:
About yourself, and your path to douladom,
What you hope to gain from a mentoring relationship,
What interests you to apprentice with Metta Lineage in particular,
Areas you'd like to grow in,
Strengths you bring to the work, and
Five words you would use to describe yourself.
Metta apprentices work closely with both Gracie and Christy. Metta is a small, intensive, and supportive learning community designed to support those who are serious and ready to dive in to this work. You will have many opportunities to learn from everyone involved, including Apprentices who are farther along in this program. This apprenticeship is designed to support you as you build experience and transition from an apprentice to running your own doula practice.
Completed applications can be submitted to Gracie at
gracie@mettalineage.org
AND Christy at
christy@mettalineage.org
.
WE LOOK FORWARD TO HEARING FROM YOU!
Powered by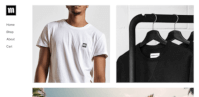 Create your own unique website with customizable templates.