creating justice and equality for doulas, pregnant people, and reproductive experiences.
as above, so below.

metta lineage
metta exists to:

Support
the full spectrum of reproductive experiences.
Connect
pregnant people with robust, solid doula care.
Facilitate
the growth and development of sustainable, high-quality doulas.
Improve
access to the work for both clients and practitioners.
---
---
we believe:

* Access to doula care is a human right. Moreover, quality care should be available broadly.
* Being a doula can and should be a sustainable line of work--financially, socially, and energetically.
* The road to improved outcomes and experiences necessitates liberation-oriented infrastructure upon which we can make lasting change.




Metta was founded on the belief that we can create a model in which both doulas and clients are well-cared for. The wellness of both are intertwined, and both physical and emotional health are valued.




Powered by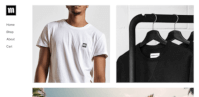 Create your own unique website with customizable templates.